How to Register Your Yoga School with Yoga Alliance USA: A Comprehensive Guide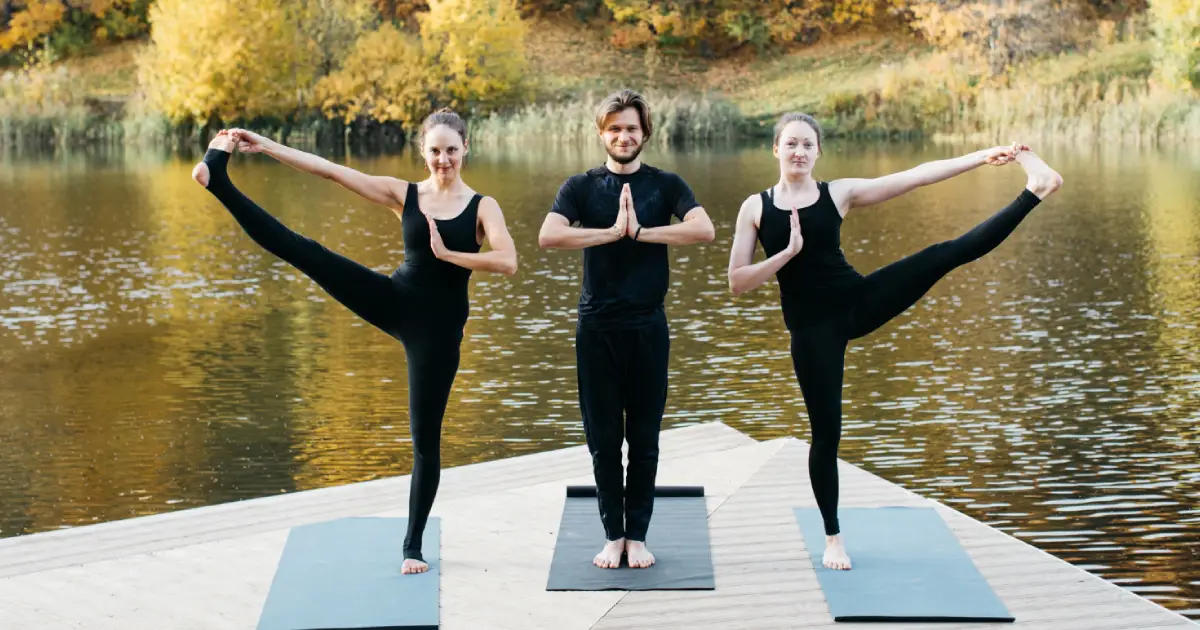 Congratulations! You have taken the first step towards becoming certified yoga bosses! According to recent estimates, approximately 300 million people regularly practice yoga. This number is expected to increase in the coming years, making the yoga industry more competitive than ever. So If you are wondering why Yoga Alliance USA accreditation is necessary for your yoga school, you have come to the right place.
Consider Yoga Alliance USA the official stamp of approval for yoga schools. It's like having a prestigious badge that shows students and the yoga community that your school meets certain quality and professionalism standards. There are approximately 7,000 yoga studios and 100,000 yoga teachers registered in the US. Consider it a means of establishing credibility and trust, much like how a degree from a reputable university can strengthen your resume.
Don't worry, I'll explain.
Yoga Alliance USA is a well-known and reputable organization that establishes standards for yoga teacher training programs. When your school is accredited, it indicates that you have complied with its standards for curriculum, training hours, and instructional strategies.
So simply put, Yoga Alliance USA is an organization that gives official stamps or logos to Registered Yoga Schools (RYS) and Teachers (RYT).
Benefits of Becoming a Yoga Alliance Registered Yoga School (RYS):
Credibility and trust:

Being an RYS gives your yoga center legitimacy and trust. When prospective students see that you are registered with Yoga Alliance, they know you have met certain teacher training standards. It demonstrates that your school upholds moral standards and offers high-quality instruction.

International Recognition:

Since Yoga Alliance is well-known worldwide, having your school registered with them enhances its standing there. This may attract students from all over the world who believe in the Yoga Alliance brand and want to learn from an accredited institution.

Networking Possibilities:

You have access to networking opportunities because you are a Yoga Alliance member. You can establish connections with other RYSs, seasoned teachers, and yoga devotees. This creates opportunities for teamwork, sharing expertise, and personal development.

Promotion and Exposure:

Yoga Alliance's website includes a list of accredited colleges and instructors. Since your school will be listed there, you will have more online exposure. You are easily accessible to prospective students, which improves your chances of being noticed and drawing in new students.
RYS 200 and RYS 500
RYS 200 is the first step on your yoga path. It refers to a 200-hour teacher training program that is ideal for those who want to broaden their practice while sharing yoga's gift with others. This training covers all the fundamental facets of yoga, including asanas (poses), pranayama (breathing techniques), meditation, and the art of teaching. It lays the foundation for yoga teacher certification.
RYS 500 is an advanced training program that builds on RYS 200 concepts. This program, as the name implies, involves 500 hours of training in advanced yoga techniques, philosophy, anatomy, and teaching methodologies. By completing RYS 500, you will grow your skills and become a more distinctive yoga instructor.
Preparing Your Yoga School for Registration
Check that your yoga school complies with Yoga Alliance's eligibility requirements before applying.
The specific requirements vary depending on the type of school you have, such as 200-hour, 300-hour, or 500-hour teacher training programs.
Yoga Alliance has outlined a list of topics not permitted in their accredited yoga teacher training programs.
These subjects include herbalism, facial yoga, goat or pet yoga, acupressure, acupuncture, Chinese medicine, craniosacral therapy, creative arts and crafts, crystals, essential oils, and others.
The emphasis is on preserving traditional and authentic yoga teachings to ensure the highest standards of yoga education for aspiring teachers.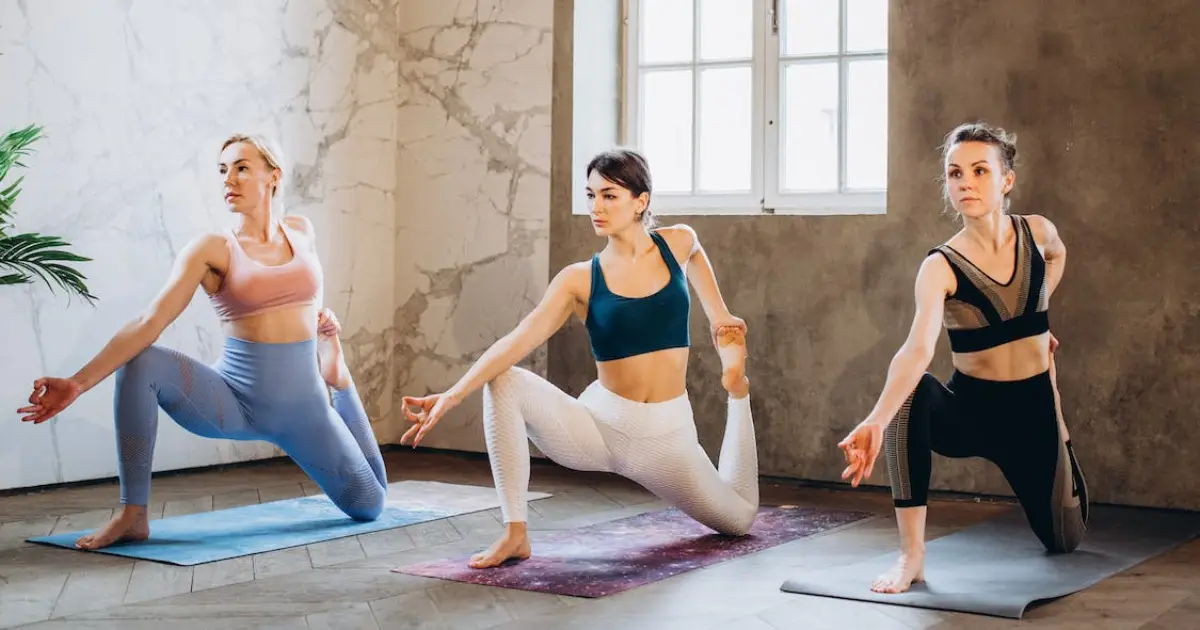 Yoga Teacher Training Staff
Once a trainee has successfully completed the requirements of your yoga teacher training program, it is crucial for you, as the owner of an RYS, to issue them with a completion certificate. They can register with Yoga Alliance as Registered Yoga Teachers (RYTs) with this certificate, which serves as documentation of their success. The certificate will be uploaded to your trainees' RYT accounts when they submit their registration applications. When a trainee requests confirmation of their program completion, the school owner will be notified via email and their RYS dashboard. By following this procedure, you enable your students to grow and ensure they gain the respect they deserve as qualified yoga instructors.
Preparing Your Application
Since the application process is designed for schools with an organized program, it is recommended that you refrain from applying until you have a comprehensive syllabus, outline, and curriculum in place.
A one-time payment of $400 USD per training program is required for the application process. This fee covers a thorough review of your school's application to ensure it meets Yoga Alliance's high standards and requirements. You will be charged $240 USD in annual registration fees if your application is accepted and you join.
Once you submit your application, a review by a panel of peers will be conducted. Depending on the number of applicants, the procedure may take 6–8 weeks.
It is advised to set up a pre-application consultation call with a credential specialist if you have questions about the application requirements. All applicants are encouraged to participate in these calls, as they provide valuable information and insights into the application procedure.
RYS DIRECTORY
Your yoga school will be listed in the RYS directory once it has been approved as a Registered Yoga School (RYS) by Yoga Alliance. The directory listing, however, will be general and will not contain specific information about your RYS program.
It is advised that you completely fill out your profile to maximize your school's visibility in the directory. This will draw in potential trainees. Prospective learners can review your school and training program before enrolling if you provide detailed information.
Maintain Your RYS Status
Five key requirements must be met to maintain your status as a Registered Yoga School (RYS) with Yoga Alliance and receive membership benefits.
Firstly, all members must adhere to Yoga Alliance's Code of Conduct, Scope of Practice, and Ethical Commitment. This helps to maintain the yoga community's integrity and professionalism. Likewise, be aware of the Yoga Alliance's Policy on Yoga Therapy Terms. Following this policy guarantees that yoga therapy-associated terms are used appropriately and responsibly in your school's curriculum. Second, remember Yoga Alliance's guidelines for the use of yoga therapy terms.
Keeping your credentials up-to-date shows your dedication to lifelong learning and development, which is critical to maintaining high standards of yoga instruction. Participating in the Re-Credentialing Process every three years is also required. By working through this process, you can check and update your credentials and make sure you're up to date with Yoga Instruction standards
Remember to pay your annual renewal fees to keep your RYS status. These dues fund Yoga Alliance's initiatives to improve credentialing systems, develop standards, and offer valuable services and benefits to the yoga community.
Takeaway
Yoga Alliance certification will help you gain respect from your peers and customers. There are over 100,000 yoga teachers and schools certified by the Yoga Alliance. This opens up more opportunities to grow and expand your school. Finally, it shows your commitment to high-quality teaching and professional standards. Aspiring yoga school owners, take the necessary steps and embrace this opportunity to create a positive impact on the yoga community.