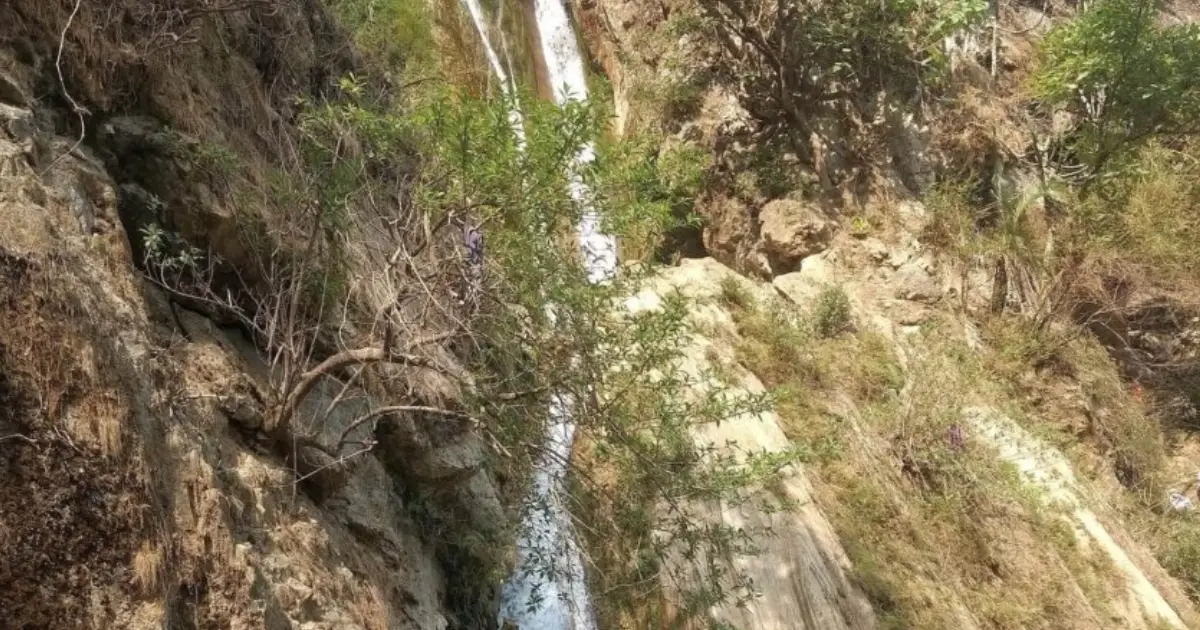 February 21, 2023
Neer Gaddu Waterfall in Rishikesh
Before presenting this article on Neer Gaddu Waterfall, we like to mention that it is also known as Neer Garh Waterfall which comes with a mesmerizing jade-blue tinge. One has to trek for a short distance in order to reach this waterfall which will take around 20 minutes. Individuals are known to take baths right here which will be a fantastic reward for the journey that they have braved to reach here. The Neer Gaddu Waterfall is known to attract lots of tourists almost throughout the year.
Things to do at Neer Gaddu Waterfall
There are a couple of bathing pools in this waterfall mentioned in this article that is visited by numerous travellers during the peak season. You will come across a miniature pool within a small waterfall lying close to the road where one can take a bath or just soak their feet. Another waterfall is located at a distance of 2 km having a bigger pool. The good thing is that the Neer Gaddu Waterfall will present you with the opportunity of coming across lots of colourful butterflies that can really catch you by surprise. In case you like to capture some interesting photographs, it will be a good idea to bring your camera along with you.
Neer Gaddu Waterfall highlights
In case you happen to be a professional or amateur photographer or a lover of nature, then this waterfall will serve you the best. You can visit this location for unwinding far away from the chaotic lifestyle of the urban areas.
There are as many as 3 waterfalls at a distance of just 5 km from Lakshman Jhula situated in Rishikesh whose natural beauty can totally spellbind you.
You will enjoy trekking to this waterfall in case you happen to be an adventure enthusiast. The 2-tier Neer Gaddu Waterfall is going to satisfy you to the fullest in that case. You will simply fall in love with the refreshing environment of this location.
This waterfall mentioned here will allow you to indulge in some intriguing activities like swimming, bird watching, and so forth. You can likewise perform yoga right here in the midst of serene surroundings.
How to reach
The distance of the waterfall mentioned here is approximately 9 km from the railway station of Rishikesh. It will be a good idea to take the help of a car, bike, or scooter for reaching the Neer Gaddu Waterfall where you can simply walk from the road. However, if you like to get to the second waterfall and the third one then you have to go for adventurous trekking of 1 km and 3 km respectively. It is likewise feasible to reach the site by air given that the nearest airport is in Dehra Dun. You will consume about 60 minutes on road to get to this location. Incidentally, the distance of the waterfall from the airport happens to be 26 km.
Best time to visit Neer Gaddu
It will be possible to get a splendid view of this waterfall during the period from October to November which happens to be the post-monsoon season. It might not be feasible to get a decent view of the Neer Gaddu Waterfall during the summer months from March to May. However, if you like to enjoy a pleasant climate during this time, you can definitely come here.
On the other hand, it will be best to visit the waterfall during the winter months. You will be able to witness snowflakes right here during this time of the year while the town will wear a lush green appearance.
Try to avoid coming here during the monsoon season since there are possibilities of a strong downpour as well as landslides. Incidentally, the monsoon season spans from the months of May to September.