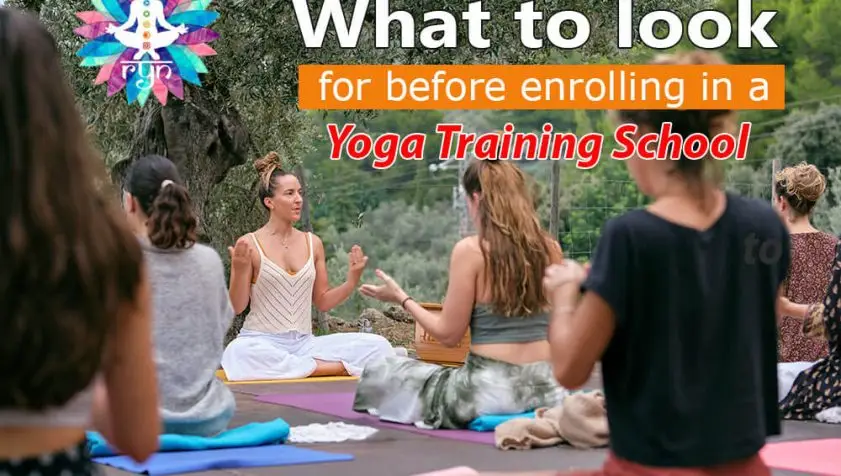 November 01, 2022
What to look for before enrolling in a Yoga training school
Are you planning on becoming a professional Yoga teacher? Great, many institutes offer teacher training courses. Which one should you select? Well, that is a lengthy discussion, but whatever you do you must not rush the process of finding such an institute. Take the time to consider all the available alternatives. Want to know how? Read on.
01. Yoga Alliance
You must make sure that the school is associated with the Yoga alliance. On their website, you can even go through the reviews left behind by the students in the various schools. You will have access to both positive and negative reviews too. This will give you a true picture of things.
02. The Styles Of Yoga That They Teach
Always select a school that will teach the style of yoga that you want to learn. Also, it would not harm to learn a few more styles of yoga, that way you can be a versatile yoga teacher. So, make sure that you go to an institute that teaches many styles rather than focusing on one.
03. Practical Training Along With Theory
A good yoga training institute will not just focus on practical training classes but also the theory. It is always important to learn the philosophy behind yoga practices. Reputed schools also teach the history and origin of Yoga and how it has evolved over the ages.
04. Size Of Each Class
Now, when you enroll in a class you would want adequate attention from your instructor. So make sure that the institute of your choice does not enroll too many students in one class. You ask them about this before you enroll. With fewer students in the class you will get enough time to form a strong bond with your trainer.
05. Extra-Curricular Activities
Locate institutes that offer much more than conventional yoga classes, some institutes offer activities like detox and spiritual cleansing. When these are combined with yoga, they have a very positive effect on the mind and body. Would it not be lovely if you could learn and then teach them to your students?
06. Accommodation And Food
There are quite a few institutions that offer residential courses, they may cost extra but the facilities are good as in they offer good food, accommodation, and other facilities too. You should look for such institutes as it will save you time traveling to attend yoga classes.
07. Google Reviews
Yes, you read that correctly. To find out what you are signing up for you must read the reviews on Google. They are brutally honest and they present you with the complete truth. Also, you will find pictures of the institutes this will help you decide which one you should select.
08. Experience
Always Go for a school that been around for many years. Also, it is much easier to find out more about schools that have been around for many years than newer ones. Experienced schools employ experienced teachers who have sufficient experience and knowledge of their own. So, this way you can be assured that you are learning the right thing.
09. Cost
This is one factor that you need to consider, as different schools charge various prices. Also, schools that offer food and accommodation tend to charge higher prices. The cost will also depend on the program that you select. So, keep all this in mind and ask the institute to give you everything in writing.
10. Listen To The Ex-Students
Read testimonials from the ex-students of the institute in question. Read about their experiences, both good and bad. This will help you compare between the different institutes and then you can choose the right one for you.
So, these were some of the factors that you should take into consideration before you join a yoga training institute. Yoga is a fabulous platform for aligning the mind and body and also to experience a spiritual awakening. So, it will be lovely that as a teacher you can impart such rich knowledge to other individuals.